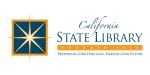 California State Library
Ancestry.com.
U.S., Adjutant General Military Records, 1631-1976
[database on-line]. Provo, UT, USA: Ancestry.com Operations, Inc., 2011.Original data:
Various
. Sacramento, California: California State Library.
About U.S., Adjutant General Military Records, 1631-1976
This database contains a collection of adjutant general reports and other records containing lists of military personnel from various states in the U.S.
What's in This Database
Along with a book listing Officers and Enlisted Men of the United States Navy Who Lost Their Lives During the World War [WWI], this database contains state adjutant general reports, officers lists, national guard and reserve lists, rosters, and various other legislative and military-related records from the following states:
Arkansas
Connecticut
Florida
Georgia
Idaho
Illinois
Indiana
Iowa
Kansas
Kentucky
Maine
Maryland
Massachusetts
Minnesota
Missouri
Nebraska
Nevada
New Hampshire
New Jersey
North Dakota
Ohio
Oklahoma
Rhode Island
Vermont
Washington
What's in the Records
The records vary, as does the material in them. Many include lists of military service personnel, and you may find information such as
name
rank or office
residence
unit
birthplace
date of commission
summary of service
The records can be searched by name, year, and state of service or browsed by volume title and year.