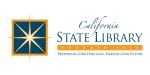 California State Library
Ancestry.com.
California, American Biography and Genealogy
[database on-line]. Provo, UT, USA: Ancestry.com Operations, Inc., 2012.Original data:
Burdette, Robert J., ed. American Biography and Genealogy: California Edition. Volumes I–II. Chicago, New York: The Lewis Publishing Company, [1912?]. California State Library, Sacramento, California.
About California, American Biography and Genealogy
This database contains two volumes of biographical sketches of prominent early Californians.
What You Can Find in the Records
Robert J. Burdette's California edition of American Biography and Genealogy contains biographical sketches of prominent Californians from the state's early years through the first decade of the 20th century. Some of the biographies are quite extensive and may contain details such as
names
dates
birthplaces
spouse and marriage details
children
parents' names
education
professional accomplishments
places lived in
political offices and affiliation
various details from the extended family's history
Help preserve historical records for generations to come. Join the Ancestry World Archives Project, a collaborative effort involving thousands of people around the world keying digital records to make them free for everyone. Anyone can join, and you decide how much time you'll contribute - as little as 15 minutes helps. Learn more.