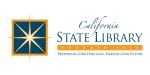 California State Library
Ancestry.com.
California, U.S., Biographical Index Cards, 1781-1990
[database on-line]. Lehi, UT, USA: Ancestry.com Operations, Inc., 2011. This collection was indexed by
Ancestry World Archives Project
contributors.Original data:
Biographical Card Index
. Sacramento, California: California State Library.
About California, U.S., Biographical Index Cards, 1781-1990
This database is a collection of index cards containing biographical details on authors, artists, state officials, and other prominent people in California.
What's in the Records
The records in this database come from the Biographical Card Index housed at the California State Library. According to the library, the cards in the file contain details "about or contributed by California artists, authors, actors, musicians, state officials, World War I soldiers, and other notables." There are several versions of cards in the file; the most detailed list (as applicable)
name
birthplace
birth date
father's name
mother's name
spouse's name
place of marriage
date of marriage
place of death
date of death
residence
years in California
In addition, you may find
profession
education
honors received
clubs and societies
party affiliation and/or offices held
publications or works
Cards can have more than one side with information. If you find a card for your ancestor, make sure to check the images before and after it to make sure you find all the details available.