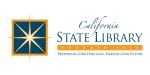 California State Library
Ancestry.com.
California, World War I Death Announcements, 1918-1921
[database on-line]. Provo, UT, USA: Ancestry.com Operations, Inc., 2011. This collection was indexed by
Ancestry World Archives Project
contributors.Original data:
California State Council of Defense. California War History Committee. Records of Californians Who Served in World War I. (Set 2: World War I soldiers deaths.) 18 boxes. California State Library, Sacramento, California.
About California, World War I Death Announcements, 1918-1921
This database is primarily a collection of newspaper clippings reporting the deaths of California men and women serving in the military in World War I. They cover the years 1918–1922 and were taken from both local newspapers and clipping services. The clippings vary in length and detail but can provide the types of information typically found in obituaries—name; family members; date, place, and cause of death; residence; a life sketch; and military and other details.
Historical Background
The United States mobilized more than 4.7 million men and women to serve during World War I. The country did not enter the war until 6 April 1917 but still lost 116,515 dead, many from disease, with over 200,000 wounded. California provided more than 150,000 who served during the conflict.
The California State Library provides the following description of these records:
In 1918, the California State Council of Defense (first created in 1916) formed the War History Committee for the purpose of assembling the records of the war and preserving all material of historical value relating to California's part in that War. The actual direction of the work of the Committee was given to the Historical Survey Commission (created in 1915) under the immediate supervision of Dr. Owen C. Coy. Under this director, a county war history committee was to be created in each of the 58 counties. Each committee was expected to prepare reports dealing with local war activities and to gather and compile statistical information on those activities. They were to collect newspaper clippings, war programs, war addresses, photographs, manuscripts, documents, posters, and other fleeting war history material.
Missing from this Collection
The clippings in this collection are arranged in alphabetical folders. Unfortunately folders for surnames beginning with 'Mc' through 'Pa' are missing from this collection. Also, the clippings are filed according to the archive's alphabetical specifications (by the primary person in the clipping), if others are mentioned in the article, it may appear that clippings are out of order in the browse.
Help preserve historical records for generations to come. Join the Ancestry World Archives Project, a collaborative effort involving thousands of people around the world keying digital records to make them free for everyone. Anyone can join, and you decide how much time you'll contribute - as little as 15 minutes helps. Learn more.