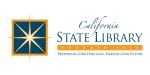 California State Library
Ancestry.com.
Who's Who on the Pacific Coast, 1913
[database on-line]. Provo, UT, USA: Ancestry.com Operations, Inc., 2011. This collection was indexed by
Ancestry World Archives Project
contributors.Original data: Harper, Franklin, editor.
Who's Who on the Pacific Coast
. Los Angeles, California: Harper Publishing Co., 1913. Images reproduced courtesy of the California State Library.
About Who's Who on the Pacific Coast, 1913
Who's Who on the Pacific Coast (1913) contains more than 3,700 short sketches of prominent citizens living in the western United States at the time.
The entries provide vital information (as applicable) such as
name
birth date and place
parents' names
spouse's name
marriage date and place
In addition, entries may also include details about education (with dates and places); occupation and employment history (dates, places, employers); membership in clubs and other social, professional, or fraternal associations; religious affiliation; political affiliation, offices, and candidacies; military service; publications; current residence; and other biographical facts, many with relevant dates.
While the title page calls the book "A Biographical Compilation of Notable Living Contemporaries West of the Rocky Mountains," the entries stretch a little farther afield, with names of people living in Alaska, California, Colorado, Hawaii, Idaho, Montana, Nevada, New Mexico, Oregon, Texas, Utah, Washington, Wyoming, and possibly other states as well.
As for the sort of men and women included, the author offers the following explanation:
"It has been the policy of the compilers of WHO'S WHO ON THE PACIFIC COAST … to include in it sketches of none but those men and women who are at the helm of the affairs of this section of the country; the leaders of life and thought, —the great architects, the conquering engineers, the captains of finance and industry, the men of the bar who have enlightened the nation with their erudition and wisdom, and the foremost men of medicine, letters, science and art."
Help preserve historical records for generations to come. Join the Ancestry World Archives Project, a collaborative effort involving thousands of people around the world keying digital records to make them free for everyone. Anyone can join, and you decide how much time you'll contribute - as little as 15 minutes helps. Learn more.