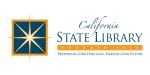 California State Library
Ancestry.com.
California, U.S., Pioneer and Immigrant Files, 1790-1950
[database on-line]. Provo, UT, USA: Ancestry.com Operations, Inc., 2011. This collection was indexed by
Ancestry World Archives Project
contributors.Original data:
California State Library - Sacramento Co, Sacramento, California, Pioneer Index File (1906–1934); A–Z
. Sacramento, California: California State Library.
About California, U.S., Pioneer and Immigrant Files, 1790-1950
Some 10,000 records are contained in this database with biographical information about pioneers who arrived in California prior to 1860. The information is recorded on a series of index cards which were collected into the California Information File beginning in the early 1900s. Many of the facts were contributed by the pioneers themselves, their descendents, or other resources some of which are noted in the records. Available facts about individuals includes name, birth date and location, parents' names, spouse's name, marriage date and location, death date and location, and can include extensive personal details like profession or occupation, residence before California, residence in California, political offices held, education, politics, participation in principle events of California history, and lists of descendants.
The genealogical researcher can not only gain an extensive amount of biographical information from these records, but also piece together California's history during the mid to late 1800s. European pioneers and settlers from the states alike traveled to California overland or by sea around South America's Cape Horn from an array of backgrounds. Individual occupations listed in these records cover a vast range of livelihoods such as a hotel clerk and saloon keeper, gold miners, grocers, livestock owners and farmers, cabinetry makers, newspaper men, streetcar conductors, cabinet makers, professional soldiers, and even an artist turned photographer. California pioneers fought in Indian wars, discovered gold mines, survived expeditions like the ill-fated Donner party, cast votes for Abraham Lincoln, traveled across the country to fight in the Civil War alongside General William Sherman, and encouraged the women of California to support the suffragette movement. This collection is clearly a valuable resource for any one researching their Californian ancestry or history.
With all the information available it is advisable to view the actual records attached to a name in the collection in order to obtain all the biographical facts, descendant names, and supplemental sources mentioned which can add to research. Some newspaper clippings about events and individuals as well as letters accompany the cards in the collection.
Information in this database:
Surname
Birth date and location
Parents' names
Spouse's name
Marriage date and location
Death date and location
Date of arrival in California
Residence previous to California
Last California residence
For copies of the original file, write to:
California State Library, California History Section
900 "N" Street, Suite 200
Sacramento, CA 94237-0001

Phone: (916) 654-0176
Fax: (916) 654-8777

Email: [email protected]
Website: California State Library, History Section: http://www.library.ca.gov/calhist/
Help preserve historical records for generations to come. Join the Ancestry World Archives Project, a collaborative effort involving thousands of people around the world keying digital records to make them free for everyone. Anyone can join, and you decide how much time you'll contribute - as little as 15 minutes helps. Learn more.