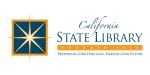 California State Library
Ancestry.com.
California, U.S., State Census, 1852
[database on-line]. Provo, UT, USA: Ancestry.com Operations, Inc., 2010.Original data:
California State Census of 1952
.
(microfilm, M/F 144, 6 rolls).
Sacramento, California: California State Library.
About California, U.S., State Census, 1852
California's 1849 state constitution dictated that a census be taken in 1852, in 1855, and every 10 years after that. The 1852 census was the only one taken, but it proved to be an important count.
The gold rush would bring about 300,000 people to California between 1848 and 1854. The 1850 U.S. Federal Census tallied California's population at 92,597. The 1852 California state census count came in at 260,949 (neither census would include the entire Native American population). Not only did the 1852 census provide a record of an additional 150,000 people, but records from three counties from the 1850 census - Contra Costa, San Francisco, and Santa Clara - have since been lost or destroyed. In addition, the accuracy of the 1850 census was called into some question because of the rapid growth and mobility of the population at the time as miners poured into the state.
Three counties are missing from the 1852 census records: Colusa, Sutter, and Marin. Also, the images for Butte County are included, but due to the condition of the images no names were able to be captured from them.
Using the Records
California's 1852 census asked many of the same questions as the 1850 U.S. Federal Census, except for those on the value of real estate, whether someone had married in the past year, and some inquiries about education and literacy. On the other hand, the 1852 questionnaire asked for a last residence and names for all people on the census, including negroes, mulattoes, and "domesticated Indians."
The records can be searched by
County
Name
Birth year
Gender
Color
Birthplace
The census page itself also records
Enumeration date
Profession or trade
Last residence
Citizenship
Breakdowns by race (white, negro, mulatto, domesticated Indians) and foreign residents