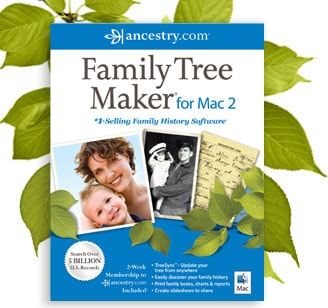 New
Family Tree
Maker for Mac
coming soon
Imagine one version of your family tree that you can update from anywhere and always know you're accessing or sharing the very latest. New Family Tree Maker for Mac 2 with TreeSync allows you to easily update your tree online from your desktop, your laptop, even your iPhone or iPad — and then simply click to sync so your tree is always up to date, no matter where you or your loved ones access it next.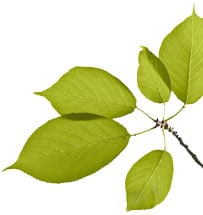 What's new in Family Tree Maker for Mac 2?
TreeSync — Easily synchronize your tree in Family Tree Maker with an online Ancestry.com tree.

Access and update your tree anywhere. Continue your research wherever you are whether it's through your computer, Ancestry.com, even your iPhone or iPad.
Easily share your tree with your family, and even work on it together. Your family and friends can view the online version of your tree without any software or a subscription. They just login with their name and email and they can always see the latest version of your tree, and can even work on adding to it if you'd like them to.
Collaborate with the largest, most active family history community in the world. You can keep your online tree private or make it public so that others researching your family can always find the latest version of your research. You may connect with others who have insight on your ancestors or even rare photos to share with you. And you may even find relatives you didn't know you had.

New Mac-Only Features — Capture photos using your iSight or built-in camera and import them directly into Family Tree Maker. And if you're using OS X Lion, you can take advantage of the new full-screen capability—with one click fill your entire desktop with the Family Tree Maker workspace.
Easy-to-understand Combined Family View — The family group view has a new "blended families" option that lets you display all of a couple's children in one location. An icon next to a child's name lets you see at a glance whether he or she is the child of the father, the mother, or both parents.
More Ancestry Integration — Ancestry.com has millions of members all over the world. And now you can find out which members are searching for your ancestors by viewing Member Connect activity in the expanded Web Dashboard. You'll also see links to message boards and notification of your new Ancestry messages.
Enhanced Performance — Now you can choose the type of Internet connection you're using, which allows Family Tree Maker to tailor how it downloads information from the Web. Uploading and downloading speeds have been improved, and there is an increased ability to upload large files to Ancestry.com.
New Image Collection — Create beautiful family trees and reports with a variety of new backgrounds and images.
10 more reasons to get the new Family Tree Maker for Mac 2 with TreeSync:
1. Access interactive street and satellite maps

View important locations in your ancestors' lives. Or create a migration map showing where events in ancestors' lives took place.

2. Easily organize media

Add photos, documents, audio and video in one, easy-to-access location. Link media to multiple people in your tree and incorporate them into charts and reports.

3. Share your work with others

Use templates to create beautiful family trees or design your own with powerful charting tools.
Discover new family members —

Follow hints from Ancestry.com, the world's largest family history resource.

Create Books —

Publish beautiful keepsakes and books to share with friends and family.

Simplify source creation —

Use robust sourcing tools to quickly and efficiently document your discoveries.

Use standard location names —

Use the place authority database to enter place names consistently and in a standard format.

Explore data like never before —

Use a variety of reports to gather information and export them in many formats.

Navigate your tree with ease —

View multiple generations, navigate to any individual in your tree with a click of the mouse and add or edit life events.

Import data from other genealogy programs —

Open files created in Family Tree Maker for Windows, also import GEDCOM files created in Reunion® and other programs.
System Requirements:
Mac OS X 10.5 or later, including OS X 10.8 Mountain Lion
Intel-based Mac
DVD Drive
All online features require Internet access
Family Tree Maker 2012

Update your family tree from anywhere.

Learn more

Family Tree Maker Complete

This complete set includes the tools you'll need to make the most of your family history experience.

Learn more

Books

Get the most of Family Tree Maker with these helpful guides.

Learn more