Discover more with
AncestryDNA® communities
30 communities, up from 2
10 communities, up from 0
15 communities, up from 1
1 community, up from 0
As our DNA database continues to grow, we will continue to add new AncestryDNA® communities around the world. In this most recent update, we've added communities in the Balkans, the Mediterranean, Western Asia, and East Africa. Check now to see if your communities have been updated.
A quick look at our newest communities
Balkans - Encompassing a wide range of landscapes, from scenic shorelines to rugged mountains, the Balkans have been a crossroads of cultures and trades for centuries.
Mediterranean - Known for its climate, scenery, and distinct cuisine, the Mediterranean region has long been a source of culture, philosophy, and art.
Western Asia - The western edge of Asia is a diverse region, containing mountains, deserts, and plateaus. The peoples that flourished in this area show a similar diversity, speaking Arabic, Persian, Turkish, and other languages.
East Africa - While the fertile interior of East Africa was covered with scattered agricultural communities, coastal cities like Zanzibar Town became bustling centers of trade—and colonial power.
Learn more about how we find your communities.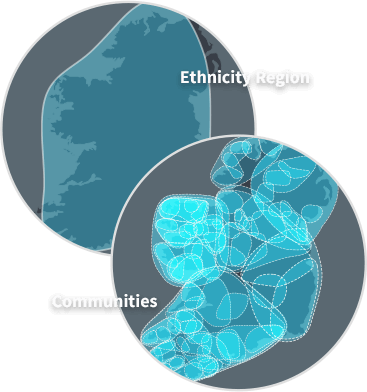 How are communities different from my ethnicity regions?
Communities are designed to provide insights into your family's recent history—the past couple of hundred years or so. They tend to show smaller, more specific areas than ethnicity regions, and they can even reveal historical journeys your family may have been part of.
Meanwhile, ethnicity regions are usually bigger and look further into the past to show regions where your ancestors may have come from and what percentage of your DNA looks most similar to DNA from people with long histories in those regions.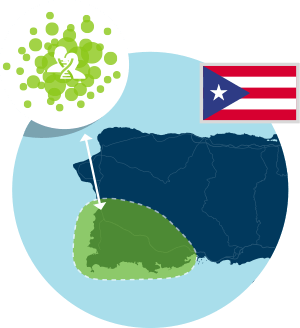 How do communities work?
Communities are groups of people who share lots of the same DNA matches, most likely because their relatives lived someplace at the same time. We look at their family trees for common dates and locations to identify places and events they might share.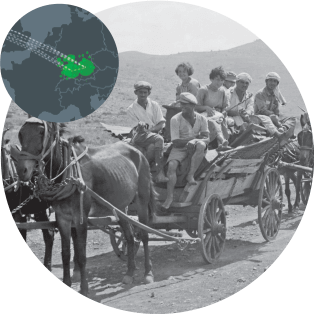 How do communities relate to me?
Your communities reveal details about some of your recent relatives. They might show where they lived, where they moved to, and even the path they took to get there. They can also serve as clues for regional collections to search for ancestors and make even more discoveries.